La Chiesa di Santa Maria dell'Arco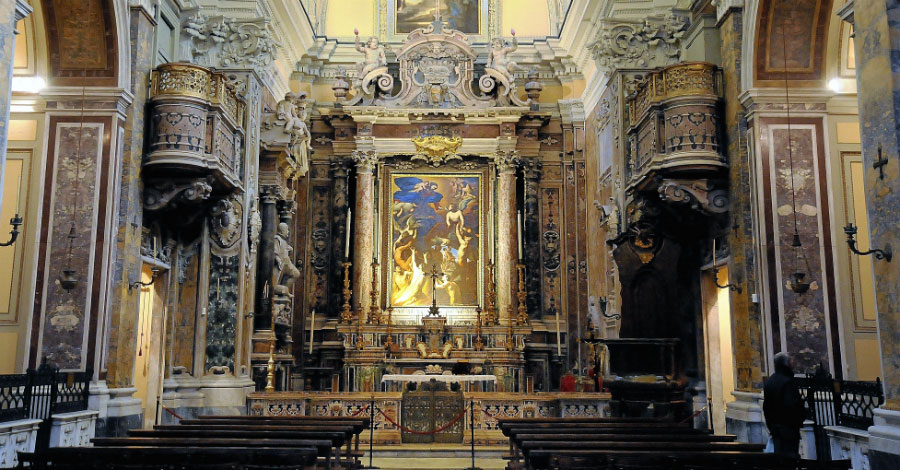 La chiesa di Santa Maria delle Anime di Purgatorio ad Arco is a church in Baroque style located in the centre of Naples.
The name of the church means literary "Saint Mary of the Purgatory Spirits". Its intern contains a hypogeum, gifts from devotees and corpses of victims of plague of the 17th century. The suggestive and fascinating church is located in the historic heart of Naples, on via dei Tribunali.
Every year its visitors have a possibility to penetrate the Neapolitan underground and to pay tribute to the spirits of the dead. The latter ones wander in Limbo until, helped by the devotees' prayer, they are able to reach the light of the Elysian Fields.
The hypogeum contains the corps of those who were decimated during the plague in 1656. The disease spread in Naples after the invasion in 1647, didn't spare no one, no matter which social class one represented. Wandering souls were finding peace and consolation, silence and serenity, brotherhood and common destiny in the Holy Land, where they rest forever. Over here there is no difference, all are united by the common destiny of the circle of life. It is a place of both death of the body and life and resurrection of the spirit, a place of passion and redemption, a place of hope and reflection.
The walls of the crypt are adorned with ex-voto and donations of devotees, while skulls and bones are feebly illuminated by lights. The mystic and traditional atmosphere evokes the antique stories. Every single piece of earth seems to be willing to tell some story. Every skull seems to read the mind of those who cross these spaces.
Tags: Art and Culture, Itineraries