The cemetery of Fontanelle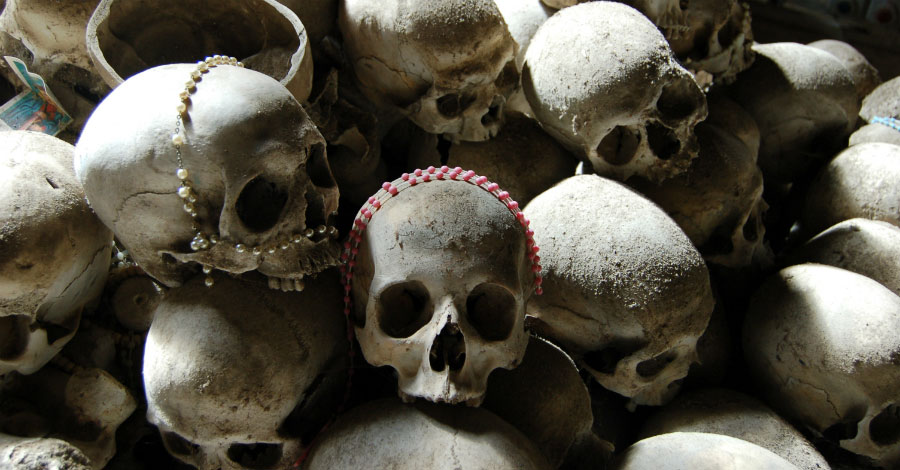 The cemetery of Fontanelle is an enormous tuff cave in the quarter called Sanità, that houses the antique bone remains of the least fortunate classes of the society.
Magic, esoteric and traditional place that represents mysteries and peculiarities of Naples through pagan cults forbidden by the Church. The tuff grottoes hide the remnants and secrets of the Naples of the past. The entrance is possible through a small gate that brings to once unexplored site, familiar only to the population of the quarter. The winding alleys have been excavated along the centuries to facilitate the escape or transport of the royal family in office.
During the Second World War the tunnels were used as bomb shelters. The underground passages cross the principal arteries of the city and connect the areas distant above. Walking along the tunnels one may discover the remnants of the pagan cult forbidden by the Church: the cemetery of Fontanelle is one of the places of this kind. The site, located in the Sanità quarter, is dated back to the 17th century. In that period Naples became a victim of several popular revolts, hunger, earthquakes and even five eruptions of Mount Vesuvius.
The corps of victims that couldn't be buried with dignity for the financial reasons were collected in tuff caves that until the 19th century had provided material for construction of edifices in the whole city and nowadays have different destinations. The cemetery had been abandoned until 1872, when a parson of the church of Materdei, supported by the local population, arranged and preserved the bone remnants in the spaces that may be visited today. All corps of victims are anonymous, except for two: those of Filippo Carafa Conte di Maddaloni and of Donna Margherita Petrucci, both preserved in the coffins covered with protective glass.
Nowadays, the cemetery of Fontanelle consists in an unusual tourist destination, for Neapolitans and not only, thanks to a macabre charm that it evokes among intrigues, miracles and underground cults.
Tags: Art and Culture