The Etruscan Archeological Museum in Naples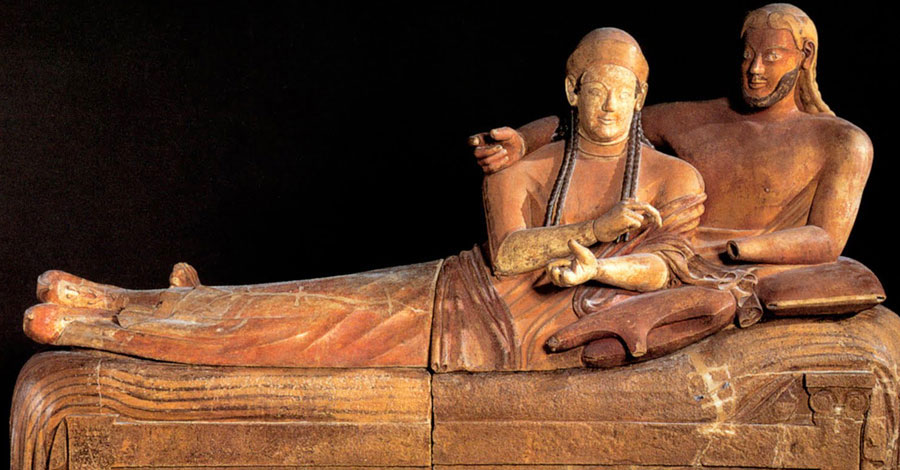 The Etruscan Archeological Museum in Naples is the new museum site in the capital city of the Campania region.
It is entirely dedicated to the Etruscan civilization, which presence in the area left a trace also in the region of Campania. "The Etruscan Archeological Museum De Feis" derives its name from the father Barnabite Leopoldo De Feis.
De Feis, in the late 19th century, collected a considerable quantity of remnants of a so-called "villanovan culture". It comes to over 800 objects dated back to the period from Bronze Age to the Roman Empire. The collection contains ceramics, vases, funeral urns, paintings, parts of tombs and other funeral remnants that document the greatness of the Etruscan civilization until its gradual and mysterious disappearance with the arrival of Romans.
Arrived the Romans with their new order, in fact, the first Italian population became more and more dominated, leaving few traces of its past. Settled in Italy from Emilia region until low Lazio and expanded even until the territory of Magna Graecia, Etruscans haven't left a clear proof of their provenance, and so there are several hypotheses regarding their origins: oriental, northern, native or even, according to Russians, from Caucasus. What is known for sure is that before the conquest of Romans, Etruscan was one of the greatest pre-Roman civilizations, similar to Phoenicians, Greeks and oriental populations.
The museum is open to public on demand.
The Etruscan Archeological Museum
Discesa Coroglio 9, 80123 Napoli
For more info please contact the phone number: 081 575 75 33
Tags: Archeology, Museums