A day of tourism in Vomero district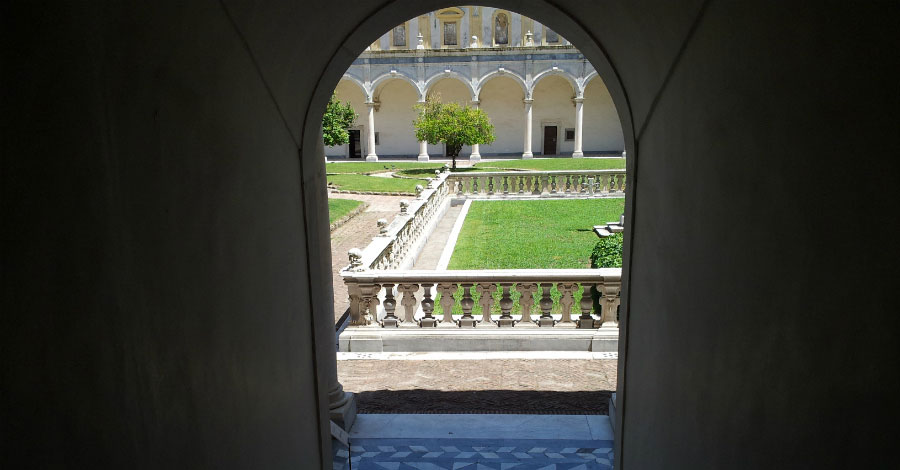 For some time now a hillside district of Vomero has become popular between Italian and foreign tourists. Here are a few useful tips on how to spend a touristic day in the area.
The Vomero quarter is, strictly speaking, not a cultural heart of the city, on the contrary, sometimes it may seem the exact opposite. Nevertheless, there are some worthwhile tourist attractions and if the itinerary includes also a relaxing walk, shopping and lunch or dinner break, that's how a hillside residential quarter becomes a new tourist destination in Naples.
The main worth seeing sites are the following: the park Villa Floridiana and the monastery Certosa di San Martino, above which arises the Castel Sant'Elmo.
The Floridiana is a former royal residence: here that lived the duchess of Floridia, Lucia Migliaccio, wife of Ferdinand IV, king of Naples who, unable to host her in the official palace, had acquired the villa with the surrounding lands that nowadays form a park. The Villa houses an exhibition of Decorative Arts: Museo Nazionale della Ceramica Duca di Martina. The museum contains the private apartments of the duchess and the ladies, as well as a rich collection of objects dated to the 19th century, gathered, preserved and donated by Duca di Martina in 1911.
Certosa di San Martino is an example of the finest baroque art and architecture and one of the major monastery complexes in Naples. Its intern houses the Museo Nazionale di San Martino, that contains numerous paintings by artists: José de Ribera, Luca Giordano, Francesco De Mura and Battistello Caracciolo, works of art of the Risorgimento period (the late 19th century) and famous landscapes by painters representing scuola di Posillipo art movement. Once the visit in the museum is finished you might take some time relaxing yourself in one of monastery's cloisters. An alternative could be to climb up to Castel Sant'Elmo to enjoy the breathtaking panoramas. The castle has an Anjou provenance and an unusual hexagonal form.
Time for shopping. Via Scarlatti, Piazza Vanvitelii and Via Luca Giordano abound with shops and boutiques of every kind: clothes, shoes, technologies, sport equipment and entertainment. Department stores and small private shops are very frequent on these streets. The choice is yours.
Except for shops, the Vomero district offers as well a wide range of bars and pubs, ideal for having an "aperitivo" with friends: recently, countless bistros, coffee shops and lounge-bars have been launched in the area, with tables outside, accessible also on colder days thanks to the heaters.
If you want to remain for lunch or dinner, the solutions are numerous: besides renowned restaurants and pizzerias that offer typical Neapolitan cuisine, on Vomero there are many pubs in English style: English pubs, Irish pubs and steakhouses serving delicious "panini" (sandwiches), grilled meat and craft of imported beer.
The day is finished, we are exhausted and dreaming of a soft pillow. Fortunately, the area abounds with B&B's and guesthouses where to spend a night.
Have a nice day!
Tags: Shopping, Itineraries