A green oasis close to the city center of Naples- la Riserva degli Astroni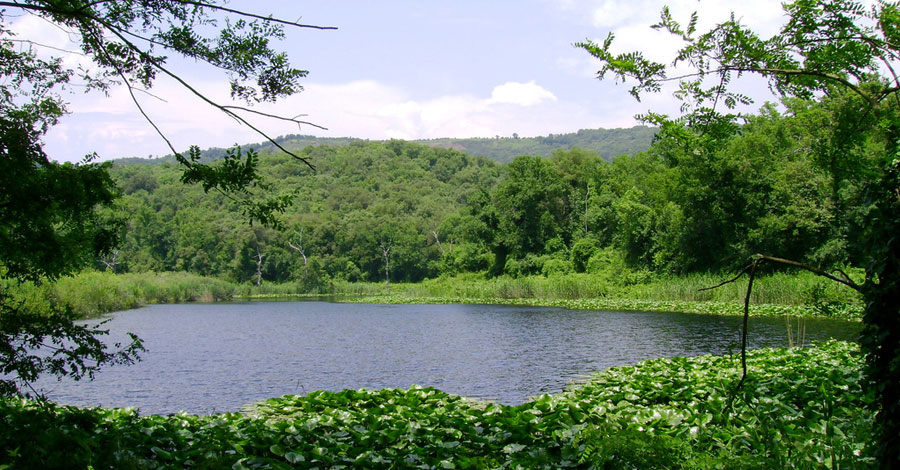 A natural reserve of WWF Cratere degli Astroni is an extinct volcano located between Naples and the city of Pozzuoli.
Il Cratere degli Astroni is an extinct volcano being part of major one- Agnano crater, situated on the volcanic area of Campi Flegrei.
Il Cratere degli Astroni is the youngest of all the complex, it has "only" 3600 years and expands on the area of 247 hectares.

The bottom of the crater. On the bottom there are some hills (as il Colle dell'Imperatore and il Colle della Rotondella that are the highest ones), formed as a consequence of the eruptive activity. Even lower are located three small lakes: il Lago Grande, il Cofaniello Piccolo e il Cofaniello Grande.
We are 10 meters under the sea level and a particular inverted vegetation favored by microclimate and volcanic features of the site is composed by: elm trees, chestnuts, oaks and plants that are typical for higher layers of forests. Also wildlife of this area is particular- the woods are in fact populated with birds as great spotted woodpecker, Sylvia antricapilla, robin, finch, a rare species of ferruginous duck and huge variety of butterflies.
Useful information.
Opening hours: Friday-Saturday : 9 AM - 2:30 PM
Sunday and Festivities: 9 AM- 6:30 PM in the season; 9 AM- 3:30 PM out of the season;
Last entrance: 1,5 h before closing.
Adress: via Agnano agli Astroni 468, Naples.
How to get there: by bus ANM C14 (from the Circumflegrea station "Pianura"); by car: via Tangenziale, exit "Agnano" ( number 11).