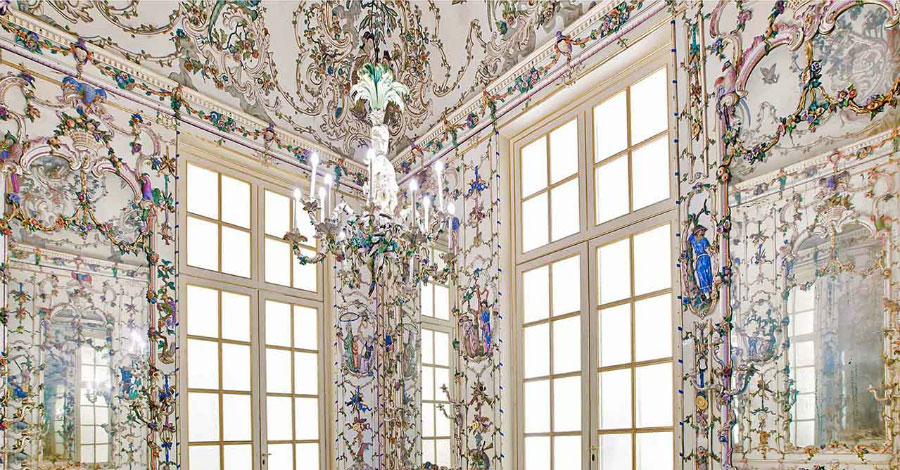 The magnificent interns of the palace Reggia di Capodimonte are adorned with precious stones and valuable materials.
The Royal Palace of Capodimonte houses instances of decorative arts and design of the past.
Reggia di Capodimonte houses the homonym National Museum composed with two main collections, one called Farnese, including some paintings by Raffaello, Tiziano, Breugel the Elder, El Greco, Guido Reni, and the other named Galleria Napoletana, consisting of paintings moved here from different Neapolitan churches and sites located nearby the city, by Simone Martini, Caravaggio, Ribera, Luca Giordano, Francesco Solimena and others. Moreover, the museum hosts a collection of contemporary art, which includes "Vesuvius" by Andy Warhol.