A trip to Solopaca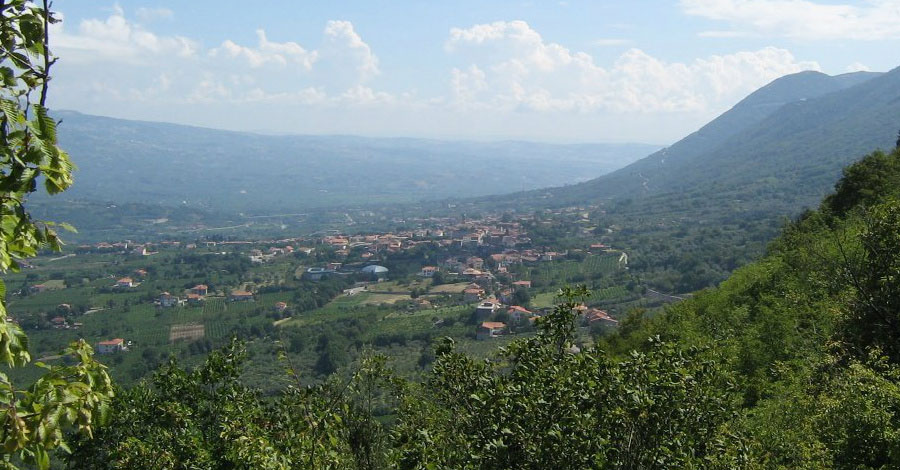 Solopaca is the town of the homonym wine. It is the excellent outdoor destination, away from metropolitan chaos.
Solopaca ("Surrupaca" in the local dialect), located in the province of Benevento in the Campania region, is one of the most popular destinations if it comes to oeno-gastronomic tourism. The Solopaca wine is the principal reason of its fame.
The town of Solopaca is situated at the foot of the Taburno- Camposauro Mountains, confining in the north with the river Calore. The morphology of the territory let a particular urban development possible: the town is in fact characterized by a straight and longish form.
MEG. Besides the typical old city centre with churches and monuments, another local tourist attraction is the Oeno-Gastronomic Museum (MEG), situated in the antique Palazzo Cutillo in the town hall zone. Inaugurated in 2005, the museum collects traditional farmer objects and a gastronomic library with galleries and photography collections. Furthermore, the museum participates in organization of local cultural events. The wine. Nevertheless, the popularity of the place is mostly due to wine production, especially of the red and the white Solopaca DOC wine (Denominazione di Origine Controllata- Designation of Origin), as well as of the Aglianico and the Falanghina wines. These local products, and so dainties of our land, are known and appreciated worldwide.
Grape Festival. This amusing event, called Grape Festival (la Festa dell'Uva), takes place on the second Sunday of September and consists in the parade of allegorical vehicles decorated with grapes, guided tours led by the association Pro Loco, tasting of local products, oeno-gastronomic itineraries and shows. The feast has very ancient origins: the first event of this kind took place in the 17th century when, instead of the present adorned vehicles, the parades consisted of ox-drawn caravans transporting grapes, corn and chickens to be offered to Our Lady of Sorrows in gratitude for a rich harvest. The tradition has been abandoned for a long time, until 1979, when it was restored and is still continued today. The feast is organized by the association Pro Loco, Winery of Solopaca and by the local authorities.
The Winery of Solopaca. Another worthwhile attraction not to be missed is the Winery of Solopaca, one of the eldest in the area, which production exceeds 150 thousands of hectolitres per year, being the highest regional production. These results became possible thanks to a network composed by 600 associated winegrowers of farms located both in Solopaca and 16 neighboring towns, in total consisting of over 1300 hectares of viticulture.
Tags: Itineraries