A Sunday in Taurasi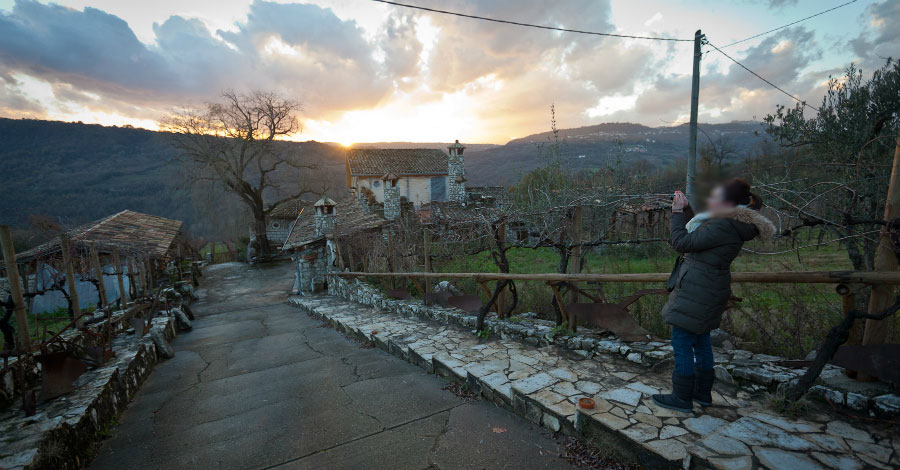 The town of Taurasi, located in the province of Avellino, attracts tourists thanks to the homonym wine of its wineries.
An outdoor trip, not so distant from Naples, to countrysides of Taurasi that offers a possibility to taste the dainties of the region of Campania and discover its cultural itineraries. A perfect idea to spend a Sunday outside the city.
Taurasi is a small city in South Apennines, in the province of Avellino. Immersed in the green, it is one of the most known centres of wine production in the region thanks to "Taurasi" wine, as well as a tempting proposal for those who want to take a break from the city chaos.
History and Mystery. The history of Taurasi begins with the Samnite Wars, between Romans and indigenous people, but only in Renaissance the town became widely known thanks to mysterious vicissitudes of the prince of Taurasi, Carlo Gesualdo. Born in Taurasi in 1566, the prince Gesualdo was a principal author of works of restructuring and embellishment of the city. The prince was known for having had a new mansions built, as well as for his musical activity that permitted him to compose melodies to several poems of the famous Italian poet Torquato Tasso. Although his popularity is mostly due to a bloody night, when he slew his wife Maria D'Avalos, after he had discovered her with her lover Fabrizio Carafa, whose family lived on one of the principal squares in Naples, Piazza San Domenico Maggiore.
Tourist attractions. The Oenological Fair of Taurasi takes place annually in August and it is highly popular and attended by thousands of visitors.
The Taurasi's wine. One of the typical local products consists in the Wine Taurasi DOCG (Denominazione di origine controllata e garantita- quality wines produced in a specified region). The wine is produced in all towns of the zone: Taurasi, Bonito, Castelfranci, Castelvetere sul Calore, Fontanarosa, Lapio, Luogosano, Mirabella Eclano, Montefalcione, Montemarano, Montemiletto, Paternopoli, Pietradefusi, Sant'Angelo all'Esca, San Mango sul Calore, Torre Le Nocelle and Venticano. From the organoleptic point of view, the wine has an intense ruby color with orange reflections due to ageing process and a full, dry flavour with a lingering aftertaste.
Taurasi is, therefore, an ideal destination for an oeno-gastronomic tourism, with its dainties in the bottle. Moreover, there are several bistros and restaurants located all over the countryside, where one can enjoy intense flavours of the local cuisine, abundant first dishes and first-class meat dishes perfect if accompanied by a red wine. Thus, Taurasi consists in a salutary and tasty proposal for those who want to entertain themselves far away from urban rumors, in the oasis of nature that offers genuine local products. In addition, we recommend you a visit in an antique feud of the Gesualdo family.
Tags: Itineraries