A Sunday at Miseno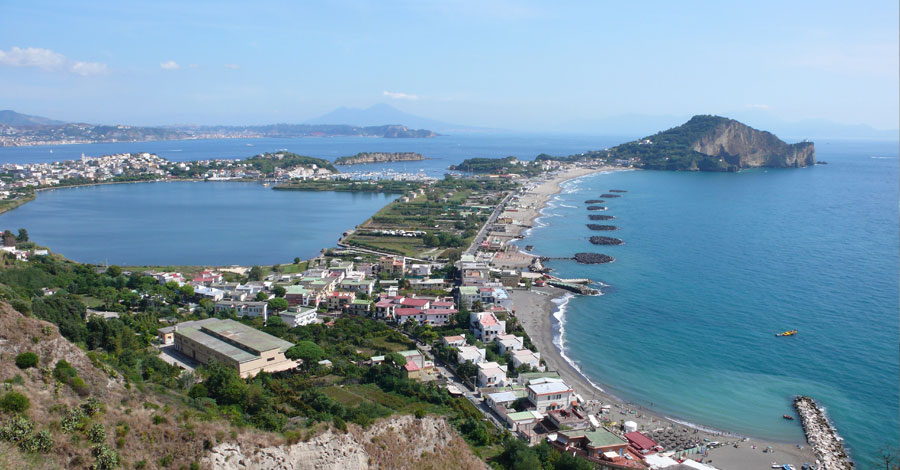 Are you ready for a day of entertainment and relax not too far away from the city? Where you can go with your friends or with your family to spend time from the morning till the evening?
When the days become longer and higher the temperatures, Neapolitan people often choose the seacoast between Capo Miseno and Miliscola as a destination of a weekend trip, in order to spend some time on the beach. This area, between Miseno and Miliscola offers a huge variety of spring and summer entertainment.
Parties on the beach, fire, discos near the sea and panoramic terraces are typical features of the zone chosen by many in the period between the end of March until Autumn. On Sundays, countless seasides and sites on the beach are visited by those who don't enjoy the sun only from the window.
So take a frisbee, ball, beach towel, sunglasses and move. Destination: Miseno. You don't need to take the food with you. Pass by one of the bars on the coast, order some typical "crostone", piadina, sandwich or salad and take a seat. The sea, the sun, you and your friends!
Tags: Sea and beaches