All the beauty of the Regional Park of Monti Lattari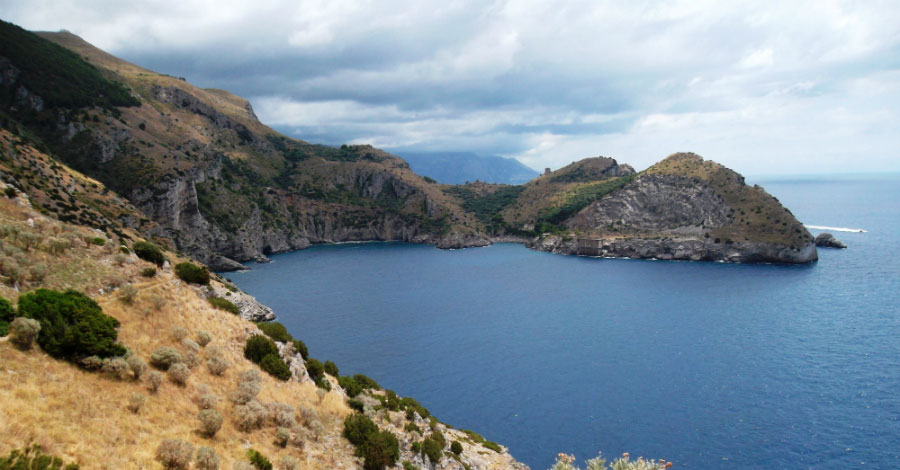 The area extends for over 160 square kilometers, from Naples to Salerno province and embraces whole Sorrentine-Amalfi Peninsula.
The high peaks of Sant'Angelo a Tre Pizzi, suggestive panorama from Monte Faito Mountain and enchanting bays of the peninsula. That's how we can, roughly speaking, define the regional park of Monti Lattari.
Bounded by the sea of the Gulf of Salerno, by the area of Nocerino-Sarnese and by the sea of the Gulf of Naples, its surface includes the most beautiful locations in the region of Campania, above all Positano, Amalfi and Ravello. From a natural and environmental point of view it represents extremely precious area: in fact there are numerous itineraries in the park, through diversified and changing nature sites, that extend from Apennine Mountains to the coast of the peninsula.
Beyond Nature. One can also visit important historical city centers of small towns, situated high in the mountains and downhill on the cost, which testimony strong local roots and traditions, culinary ones too. Varied morphology of the peninsula offers different itineraries of breathtaking walks and views for both gulfs and seas (those of Naples and Salerno), which is the peculiar feature of the town of Sant'Agata Sui Due Golfi, one of the most exceptional cities in the area.
Here there are some of the main trails:
Monte Faito e il Molare
Sentiero degli Dei
Punta Campanella e Baia di Ieranto
Valle delle ferriere e dei Mulini
Info and booking: Pro Loco di Agerola
info@proagerola.it 
TEL./FAX. 081 879 10 64
Tags: Nature Parks and hiking, Views