10 things to do in Naples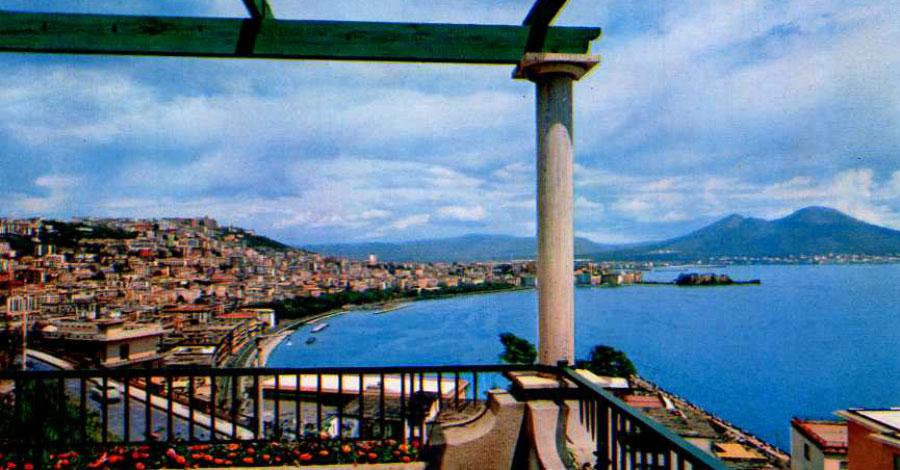 No idea what to do in Naples? We have ten incredible proposals that will leave you breathless.
Let's take a walk in ten different places in the city. Here there goes a list of ten things to see and do in Naples. A small guide in order to do or see things that will leave you surprised.
Unpredictable locations, breathtaking panoramas, tradition and culture. These are ten things to do in order to live Naples fully.
Solfatara by night


Solfatara is a crater located in the area of Phlegraean Fields that by night transforms in a lunar scenery and guarantees the unique atmosphere and emotions. The access is possible every day, but once at a time some exclusive night visits are organized. It is absolutely worthwhile!!
The splendid sculpture of Veiled Christ by Giuseppe Sanmartino is one of the most popular tourist attractions in the city. What captures attention of visitors of the chapel are not only its artistic aspects, with frescoes on the vault and symbolic statues, but also the traces of alchemistic research of its author, Raimondo di Sangro, the Prince of Sansevero, an important figure of the Neapolitan esoteric culture.
Decorated with beautiful ceramic majolica executed by excellent Neapolitan artisans and dated back to the XIIIth century, the cloister of Santa Chiara is one of the most popular destinations of international tourism in Naples.
Napoli Sotterranea


Let's go down to the Neapolitan underground in order to discover the antique Greek city, Neapolis, buried with centuries by the modern urbanistic. The tour is absolutely unique and will leave you breathless.
A walk through the city centre: via San Biagio dei Librai and via San Gregorio Armeno


Along via San Biagio dei Librai, on the most characteristic part of Spaccanapoli street (a route that divides the city centre in two) there is a cut-through that hosts workshops of the traditional crib artisans. Artistic and craft tradition has been preserved and cultivated for on that particular street: via San Gregorio Armeno.
In the summertime there is nothing better than a day passed on the beach. In Naples is it possible and obligatory: one may go to Posillipo quarter and descend to the Gaiola beach in order to relax and admire the view of Naples seen from the sea. Nearby there is the Archeological Park of Pausilypon containing ancient Roman villas and an amphitheatre overlooking the sea.
Inside the hospital complex of the Incurables (Ospedale degli Incurabili), behind via Foria (nearby the National Museum), there is the Pharmacy of the Incurables (Farmacia degli Incurabili), an extraordinary example of the Neapolitan Enlightenment, that symbolizes a passage from the antique to the modern medicine. Come to see it, it will be surely an unusual experience.
The best street food in Naples


By the streets of the city centre one may taste delicious and economic street food. Don't care about sausages and kebab and order instead, in one of many pizzeria, rosticceria or friggitoria, some pizza a portafoglio (one that is folded in four and ready to be eaten), pizza fritta (fried pizza) or frittatina (fried pasta). The best ones may be found in the city centre and precisely on via dei Tribunali, the parallel to Spaccanapoli.
Passing in between two horse monuments on Piazza del Plebiscito


This funny game is played both by children and adults. Take a walk along Piazza del Plebiscito, bended, in the direction of two horse monuments, trying to pass between them. Seems to be easy? Try it!
This location attracts tourists from all around the world. Over here one may discover a less known face of Naples, pagan cults practiced by locals and prohibited by the church. The cemetery of Fontanelle collects bones of the poorest and least fortunate citizens, died during an epidemic, for whom there was no space on a regular cemetery. This unique site tells a story of Neapolitans and their city, of misfortune and misery, but also of a profane compassion.
Tags: Itineraries